REQUEST LINE: 860-486-9487
IM: WHUSDJ
CURRENT SHOW
What's Up @ UConn


May 07, 2010
Author:
Mustapha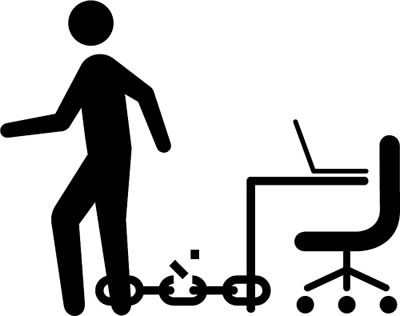 Need I tell you?
There is no finer selection of Blues than what can be found less than 10 feet from where every DJ sits.
Corn Flicker Blues
Hurricane Comin' - King Cake
It's Backfirin' Now - North Missippi All Stars
Freight Car - Brad Vickers & His Vestapolitans
Baby, Please Don't Go - Brad Vickers & His Vestapolitans
Sitting On Top Of The World - The Carolina Chocolate Drops
Don't Point That Thing at Me - Blue Lunch
Every Day Will Be Like A Holiday - Blue Lunch
Proud Mary - Mr. Groove Band, Tribute to Ike Turner
Come Together - Mr. Groove Band, Tribute to Ike Turner
Red House - David Gerald
The Hadacol Bounce - Tommy Keys
Life By The Drop - Mike Osborn
Dollar's Worth of Gas - Travis Moonchild Haddix
Reform School Girl - Nick Curran
Kill My Baby - Nick Curran
Psycho - Nick Curran
Ka-Binga - Ed Alstrom
Goddess of Change - Joan Armatrading
G String Blues - Back Alley Players
When I Die - The Sojourners
Geraldine - Nickel City Blues Ensemble
Rollin Gypsy Runnin - Nickel City Blues Ensemble
Joanne - Nickle City Blues Ensemble
Five Dollars in My Shoe - Front street Blues Band
Jelly Roll King - Riley & Corritore
Ride With Your Daddy Tonight - Riley & Corritore
Any Open Windoe - Govt. Mule
Frozen Fear - Govt. Mule
Forevermore - Govt. Mule
Comments
, It was emotionally pfreect. 2. Haley Reinhart: She opened the night by taking a big risk singing an unreleased Lady Gaga song called You and I. J. Lo and Jackson both questioned whether it was a wise choice, totally overlooking the fact that she nailed it. Tyler was more generous, telling Reinhart, You're one pfreect song from being the American Idol. That pfreect song (or something very close to it) came during the show-closing pimp spot, when Reinhart delivered a sultry version of the Animals' House of the Rising Sun. It was a remarkable marriage between her raspy, powerful voice and a song full of grit and pain. Reinhart bravely starting a cappella and then let it all hang out during the accompaniment. Jackson declared it to be the best performance of the night and J.Lo raved,Will Wright appearance tomorrow in San Francisco A+E Inte, That song has never been sung like that. It was strong praise for a contestant, who just a few weeks ago, was a Bottom 3 regular.3. Scotty McCreery: The country kid from North Carolina opened with the energetic Gone from Montgomery-Gentry that allowed him to loosen up and do some frenetic strutting. And then, like Durbin, he slowed things down with the Elvis Presley (and Willie Nelson) tune, Always On My Mind. The judges loved both performances, particularly the opener. Up to now you've been like a puritan, but I swear to God I saw you dance with the devil tonight, and that's a good thing, Tyler said, just before going back to sleep.4. Lauren Alaina: Lauren opened up in attack mode, impressively ripping through Carrie Underwood's Flat on the Floor, a great song choice for the blonde teen. (Said J. Lo, You ate that up,burberry borse!).For her follow-up, she appeared in a flowing white gown, looking very much like a glam pageant queen and launched into the melodic Unchained Melody. J. Lo called it beautiful, but I kept thinking through the whole thing that I'd rather hear a powerhouse like Jennifer Hudson or even Pia Toscano take a crack at it.5. Jacob Lusk: The pride of Compton started off by trying (and not quite succeeding) to sing both parts of the Jordin Sparks-Chris Brown duet, No Air, and followed that up with Love Hurts by Nazareth. The first song was a bit of an off-key mess and the second,Britannia Arms Aptos Aptos, CA San Jose Mercury News, though better, suffered from another case of Jacob overkill. Jackson, however, credited him with delivering what might have been the highest note ever sung on this stage. Too bad it was probably his swan song.
Wednesday, January 09, 2013 04:55 AM
Add a Comment